SERVICES

PORTFOLIO

RESOURCES

ABOUT US



---




Epic Innovations participated as judges of the 2010 SIIA //CODiE// Awards




Epic Innovations participated in the judging of the 2009 SIIA //CODiE// Awards




Epic Innovations is proud to be a member of the PayPal Developer Network.




---




Free Marketing eBook Downloads



Sneak Peak! Get a free look at "Purple Cow" by Seth Godin. Or you can purchase this innovative marketing book by clicking here. This book teaches key concepts in gaining online exposure and creating viral marketing messages!

Must Read! Get a free copy of "Unleashing the Ideavirus" by Seth Godin. Or you can purchase this groundbreaking marketing book by clicking here. This ebook is essential for successful online marketing!
Our Portfolio

Offering a host of traditional and online marketing services, we've worked with the following clients to meet their specific marketing goals. Thanks in part to our expertise in Search Engine Optimization (SEO), online lead generation, email campaign management, partnership, and loyalty programs - and our commitment to customer satisfaction - our clients continue to refer us to their friends, and colleagues.



Our Software Development Portfolio



Rock 'N Roll Wine

Rock 'N Roll Wine offers unique events that combine delicious wine tastings with amazing live music. We can't get into too much detail about this project just yet ..., but we can tell you that we're designing an exciting new application that will make the Rock 'N Roll Wine experience even better.

SharkBreak

With over 1 million visitors a month, and 10 million through widgets on personalized social network pages, blogs, and websites, SharkBreak helps raise awareness for marine life conservation and ocean preservation, through a relaxing, creative, and fun online environment. Epic Innovations is closely involved with all aspects of SharkBreak, including marketing, business development, partnership development, and Corporate Social Responsibility (CSR).

Las Vegas Movie Insider

With over 73,000 members, the Las Vegas Movie Insider is the leading source for entertainment information in Las Vegas. Epic Innovations developed the software platform on which the Las Vegas Movie Insider runs, and also sits on the Advisory Board for Cheyenne Marketing, the parent company of the Las Vegas Movie Insider.

FilipinoVillage.com

FilipinoVillage.com is a social network website for Filipinos. Epic Innovations has played a key role in all aspects of FilipinoVillage.com, including the corporate direction, marketing strategy, and management of the development team.

Zen Gaming

Zen Gaming owns and operates the National League of Poker, an advertising driven online poker game where users play for a chance to win tens of thousands of dollars in cash and prizes. Epic Innovations designed Zen Gaming's social network marketing strategy.

eCipher

eCipher is the next generation in email encryption software. Acting as the interim VP of Marketing, Epic Innovations developed the marketing strategy for eCipher, including user acquisition and partnership development.

InfoSearch Media

InfoSearch Media offers search engine optimization services, developing search engine friendly content for the Internet. Epic Innovations was instrumental in developing a new marketing strategy for InfoSearch Media.

CyberDefender

Using proprietary technology, CyberDefender is the Internet's first line of defense, helping stop Internet threats before they can spread. Epic Innovations was part of the team that launched this new technology, and was instrumental in developing their online affiliate program, and developing and implementing CyberDefender's user acquisition and retention strategy.

Solid State Networks / AXT

Solid State Networks offers a unique content delivery system which allows its clients to inexpensively and dependably deliver large media files across the Internet. Epic Innovations provided key research for specific vertical markets that Solid State wanted to enter.



Our Online Marketing Portfolio



Completed ! Special Event Management

Epic Innovations redesigned and launch Special Event Management's new website, and provided Special Event Management with online marketing consulting.
Completed ! Haycock Petroleum

Epic Innovations redesigned and launch Haycock Petroleum's new website.
Completed ! The Henderson International School

Epic Innovations developed and implemented a comprehensive online marketing campaign that includes a complete design of the website.
Stacy Darling Charity Classic

Epic Innovations is donating comprehensive digital marketing services, including web development, search engine optimization, search engine optimized press releases, and online promotions for the Amanda and Stacy Darling Foundation / the Stacy Darling Charity Classic Tennis Tournament.
NuSil Technology

As a leading manufacturer of silicones, NuSil Technology targets a highly technical audience with their marketing efforts. This audience is extremely receptive to online marketing activities! Although NuSil Technology already has a capable web development team in-house, they needed specific online marketing guidance. Epic Innovations is working with that team, giving valuable search engine optimization and online marketing direction.


Michelle Lorenzo.com

Michelle Lorenzo turned to Epic Innovations for her web development and lead generation for Panorama Towers. Epic Innovations is implementing a highly targeted online marketing strategy - including search engine optimization, blog marketing, and email marketing.


Chomko Insurance Services

Chomko Insurance Services is one of Nevada's fastest growing, full-service commercial and personal lines insurance firms. Chomko Insurance Services has turned to Epic Innovations to create and implement a comprehensive online marketing strategy. From web development to search engine optimization and online exposure - Epic Innovations, Inc. has already surpassed Chomko Insurance Services' expectations. Epic Innovations, Inc. increased Chomko Insurance Services online traffic substantially, raising their Google PageRank from 2 to 5 within six months, and giving Chomko Insurnace Services top Google listings for all of their keywords.


Las Vegas Real Estate | Gavin's Dream Homes

Gavin Ernstone - a respected Las Vegas realtor - needed an online showcase for his current property listings. Epic Innovations integrated a straight forward website with existing IDX services, super-charging the online presence of Gavin Ernstone's website.


Quepit Barbeque Sauces | Spicehut Spices and Rubs

Quepit needed a basic website to begin their online marketing strategy. Epic Innovations created a straight forward website - including an online commerce engine that carefully respects Quepit's relationship with their distributors. Online visitors are first introduced to grocery and specialty stores which carry Quepit and Spicehut products, before they can order online. Next Step : a strategic online marketing plan that promotes delicious recipes - all of which promote the Quepit and Spicehut product line!


Bradley Tennis Academy

Bradley Tennis Academy turns out some of the finest tennis players in Southern Nevada! And in order to promote that fact, BTA turned to Epic Innovations. Having created and launched the website, the second phase will include online email based lessons - generating additional revenues, making this website a profit center.
Robin Levy

Robin Levy turned to Epic Innovations for her online marketing needs. A leading candidate in the Nevada State Assembly race for district 25, a professional, informative, and easy to use web presence was essential. Epic Innovations delivered!
Oil Heat Nevada

In order to educate Nevadans on the benefits of OilHeat, Epic Innovations created an effective and informative web presence for OilHeat Nevada. This is the first step in a comprehensive online marketing campaign!
Sapphire Mortgage

Epic Innovations brought Sapphire Mortgage to the Internet, complete with digital marketing services such as search engine optimization, email campaign management, and online partnership development programs! Strategic online lead generation efforts brought customers to their door!
Anthony Bandiero

Epic Innovations provided anthonybandiero.com with digital marketing services such as search engine optimization, an online blog, and email campaign management - as well as web development !
New Phase! Eagle Promotions

Epic Innovations has already created Eagle Promotions online store - the next project : search engine optimization to drive and convert Internet traffic !
National Nursing Review

Under our guidance, National Nursing Review has significantly increased their Internet traffic. The next step: developing landing (aka launch) web pages to reduce pay-per-click expenses and increase ROI !
BJ Bishop


A self promoting recording artist, BJ Bishop had limited resources to build and promote his website online. In less than two months we've made BJ Bishop's music available through Amazon.com, AND got his website ranked on Google ! Epic Innovations is working within his budget to grow bjbishop.com organically - with profit dollars.
DC Technologies


DC Technologies needed a straight forward website to present their suite of professional services - and Epic Innovations delivered! Notice the systematic use of Flash - ensuring that search engines can spider the website.
Power Promotions


A website designed to showcase the unique and innovative promotional products that Power Promotions market to their clients. The use of Flash animation throughout the product pages provide a dynamic look which complements the selection of quality products.
Stacy Darling Charity Classic


When the Stacy Darling Charity Tennis Classic needed a website that provided information, and the ability to "sign up" for tennis tournaments online - they turned to Epic Innovations.
Flicks Software


Through the expertise of an Epic Innovations principal, flicks.com surpassed its competition - with a search engine ranking in the top 1%.
PROJECTS

Caused Based Marketing Consulting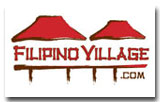 Developing A Social Site For Filipinos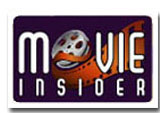 Building An Online Community And Portal For Entertainment
RECENT NEWS
NEW ! Epic develops social network and affiliate marketing strategy for Zen Gaming


NEW ! SharkBreaktm breaks 1 million monthly unique visitors, and 11 million uniques through widgets!


NEW ! Epic Innovations helps develop new social network


Epic Innovations recognized by PayPal as a Featured PayPal Developer


NuSil Technology Implements Blog Marketing Strategy
NuSil is keeping their target audienced informed about the latest advances in silicones, and improving their search engine optimization, with their new silicones solutions blog


read more in our marketing archives